No matter where you go to study, whether in one of the big, exciting cities or on a quiet campus in a friendly town, you will have an unforgettable experience. It might be the first step toward a prosperous future in Canada, or it could improve your job chances at home. Access to our four distinct seasons, vast open areas, rich wildlife, multicultural population, pure natural environment, and fantastic standard of living is only the beginning.
The quality of life in Canada is excellent, and this is true for Canadians and international students. That area is fantastic for both living and working. Canada has the highest quality of life in any country in the world. It also boasts four of the world's top 100 greatest student cities, as determined by the World University Rankings.
Canada's tuition costs are among the lowest in the English-speaking world. Its wide variety of educational programs can accommodate almost any financial situation. When you include in excellent part-time and full-time employment prospects, it's an excellent financial decision for students. Scholarships are another option for defraying the cost of a college education for those who qualify.
Canada has always had a position among the world's safest countries. According to the 2018 Global Peace Index, Canada is the sixth-most peaceful nation in the world. You will have the same legal protections as a Canadian citizen while studying in Canada, even if you are an international student.
Do you want to study in Canada to have your dream career?
Canada offers the highest academic standards and thorough quality checks on studies, guaranteeing a world-class education system that leads to a bright future and long-term career benefits. A degree obtained from a Canadian university is equivalent to that of the United States and Commonwealth countries. Living standards and the quality of education are high, but living and tuition expenses are comparatively lower.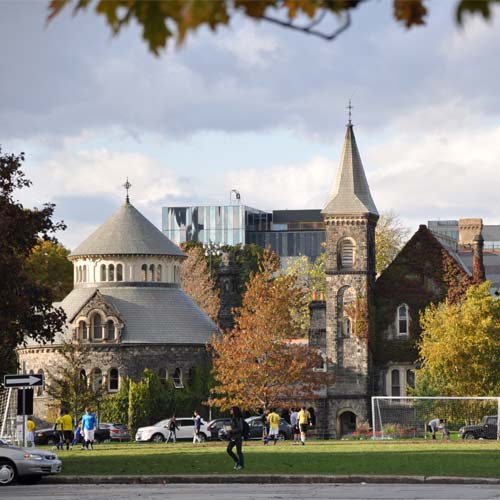 Canada is a multi-ethnic society with representation from almost all countries worldwide. Finding your cultural food and recreational activities is more accessible with opportunities to join clubs and associations. Due to the friendly nature of Canadians, the United Nations ranks the country as the best place to live in. Universities in Canada are equipped with the most sophisticated technologies and modern amenities. You get enormous opportunities for learning and leisure.
CAREER OPPORTUNITIES IN CANADA
Research is an integral part of research studies in Canadian programs for post-secondary education. This offers plenty of opportunities to students because Canada's government and industry sectors support research in various categories. Canadian students and professionals can apply for permanent citizenship while staying in Canada. After completing the degree program and 1-year post-study work, you can apply.