Discover the World with Our Study Visa Consultants - Your Key to Global Education
Visa processing assistance makes the admission process convenient.
At AEL Consultants, we have study visa consultants who believe in making every step hassle-free for our students. For this purpose, we have maintained strong contacts with various international immigration advisers who help our students thoroughly. We have a team of Canada study visa consultants and expert professionals to perform the visa process.
Our best UK study visa consultants team advises students on visa and citizenship issues and job and educational opportunities. To facilitate our students, our agents keep themselves updated with the rules and regulations of the specific immigration system by undergoing professional development programs.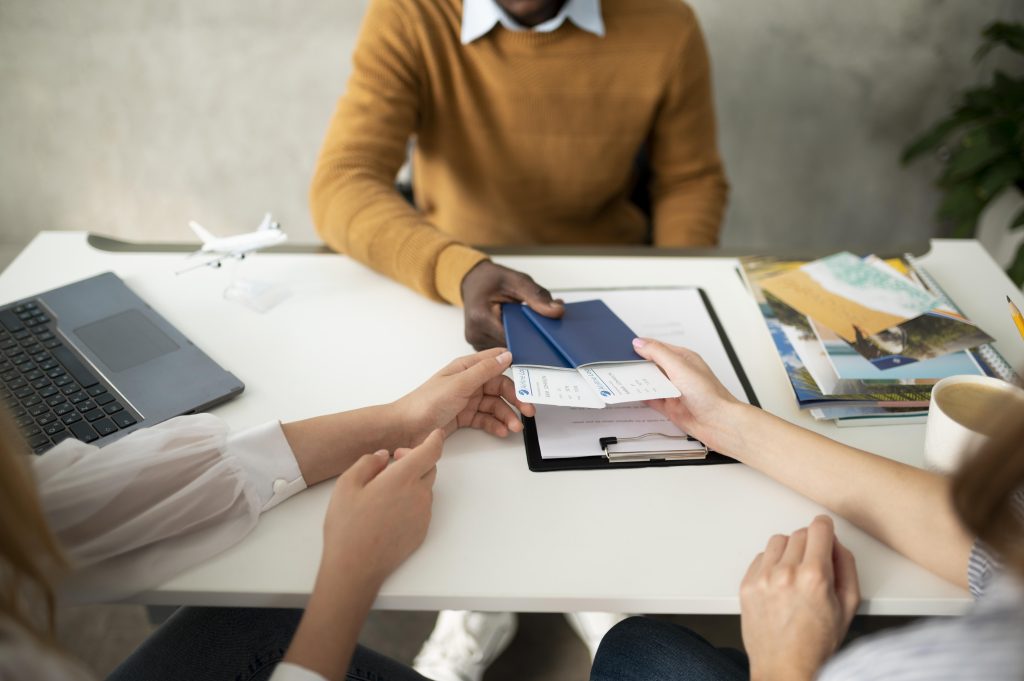 AEL consultants aim to help you obtain immigration to your desired country without difficulty.We employ the best education Malaysia ,study visa consultant with in-depth training and years of experience assisting students in securing visas.
Assisting various visa types
Assisting in visa processing according to your plan
Visa Processing Procedure
AEL Consultants takes care of the deadlines in visa processing as they are stringent for most countries. Our  study visa consultants in Pakistan assist in the smooth processing of your immigration visa, especially for complicated cases.
All sorts of information and facilities are in different phases of the visa process.

Assistance with documentation and application

Assisting in immigration visa interview preparation

After-interview support  
From the best  student visa consultant in Karachi Let's Make Your Planning Study Abroad Smoother.
Expert Visa Consultancy for Accurate Applications & Peace of Mind
Our Canada study visa consultants are experienced and professionally trained. They possess in-depth knowledge of the visa requirements for international students looking to go to Canada or the UK. We can help students who have problems applying in different countries and can guide you through the application process.
Our services can offer you peace of mind. For example, We can make your document preparation and application accuracy more vigilant. We become your trusted partners and visa advisors to help you every step of the way.
Tailored Study Visa Consultancy: Your Personalized Path to Success
Our student visa consultant in Karachi knows every student has a unique need when applying in Malaysia, the UK, or Canada. That is why we always examine their case and tailor our services to meet your needs. Our consultancy service (also known as advisory or agent service) offers professional support and guidance throughout the process, keeping you updated on your application status and providing timely assistance whenever needed. Whether you need help selecting the right course or an institution, our company can help you achieve your goals. , we're here to offer advice and guidance.
Comprehensive post-visa support for studying abroad
Our Malaysia study visa consultant support doesn't end with visa approval. After your admission is confirmed, our best uk study visa consultants start working on your visa processing matters and guide embassy matters and documents needed for visa application. For example, we advise you on how to arrange a valid passport, bank statement (if required) and other matters. Preparing clients for their journey fully is the goal of AEL Consultants to help them comfortably reach their desired destination.
Culture Integration & Language Support for Study Abroad
Adjusting to a new culture abroad can be daunting. However, new customs can be exciting to learn if you are determined to experience new cultures in the UK, Canada, or Malaysia. Our best study abroad visa consultancy service can furnish you with all the guidance needed to assimilate and integrate into the local community. You can rely on our visa guidance professionals to make the most of your study abroad experience.